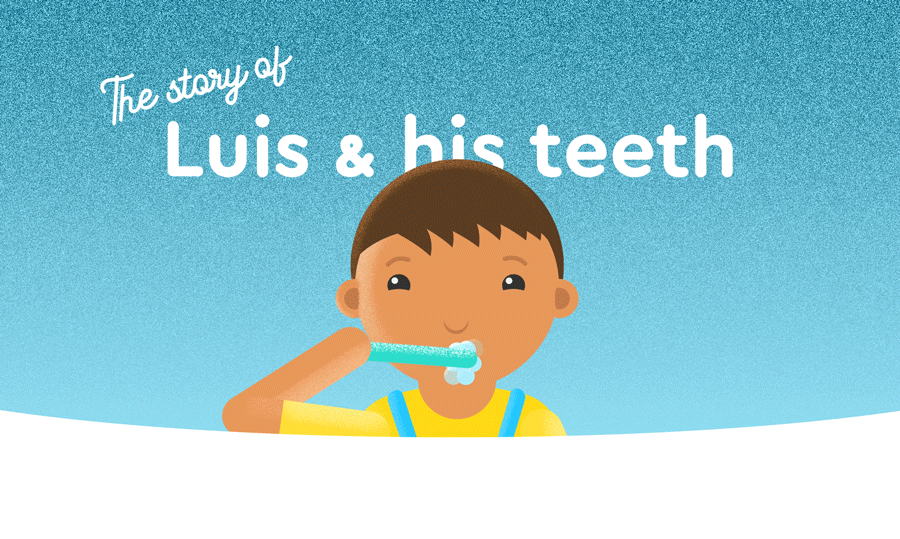 Luis and His Teeth tells new moms the story of oral health from the womb to the classroom.
For the Arcora Foundation and our long-running campaign, The Mighty Mouth, we work to inspire dental care behaviors in pregnant women and new moms like dental visits during pregnancy, dental screenings before babies turn 1, and proper dental hygiene for mother and baby. With Brushing for Two, we leveraged the universally appealing and applicable magic of animation to tie oral health to overall health — and make an emotional connection between teeth and love.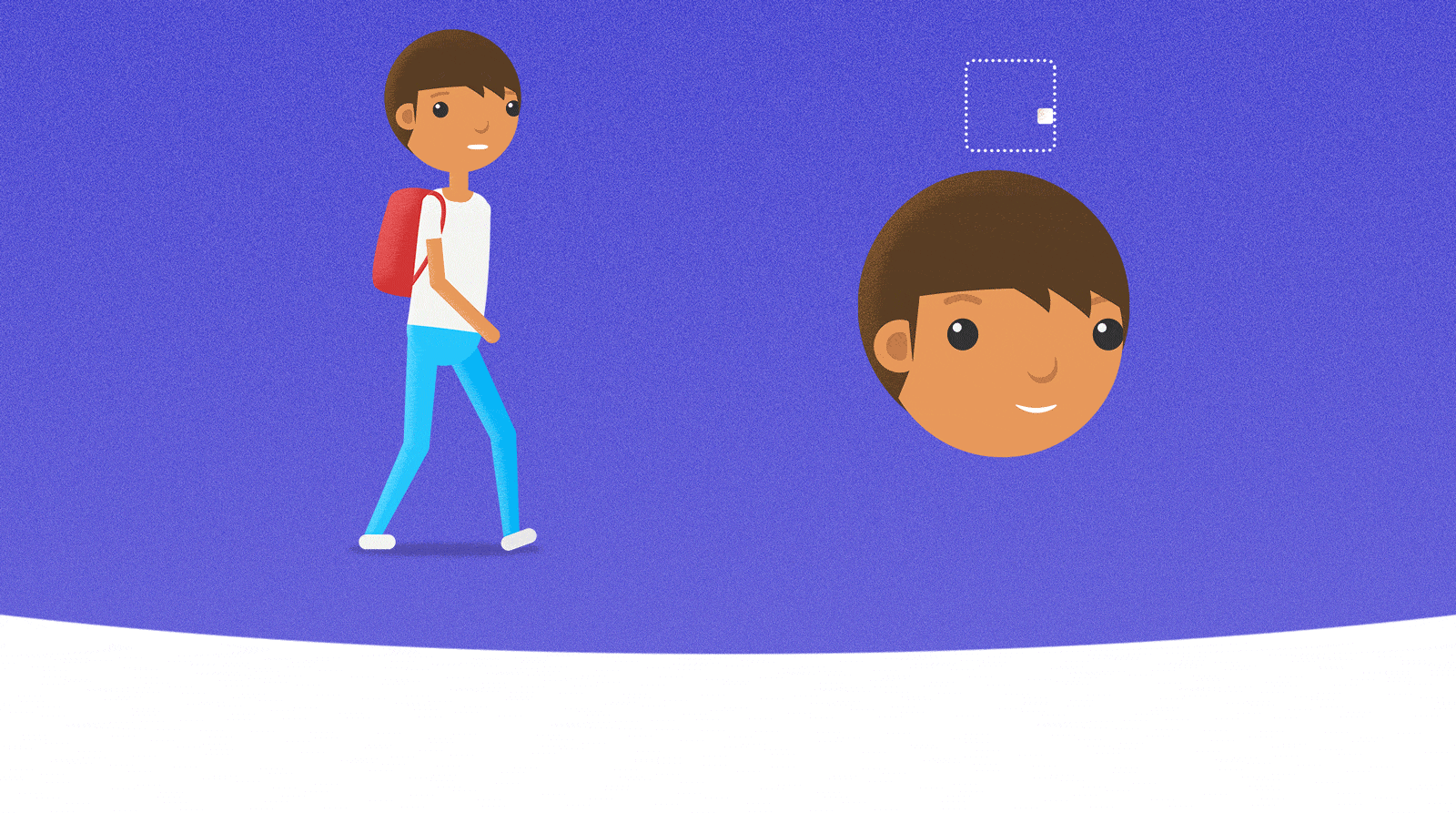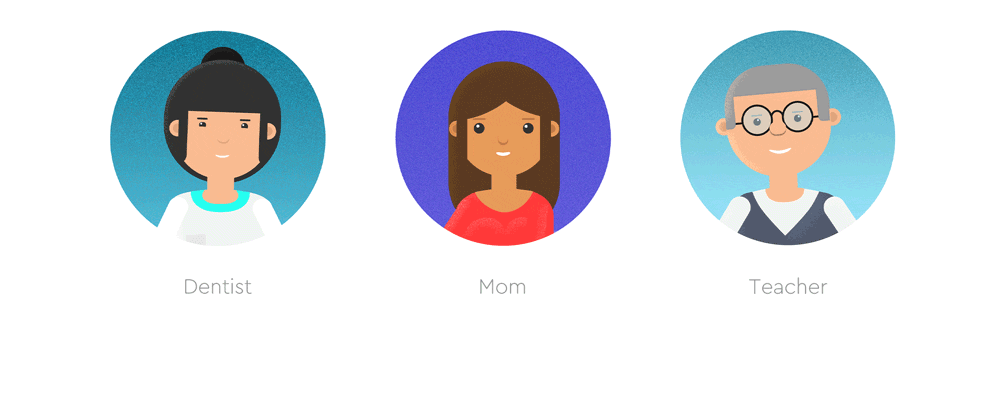 Baby Kicks
Baby Kicks, the prequel to Luis and His Teeth, prompts pregnant women to visit the dentist as part of their prenatal care.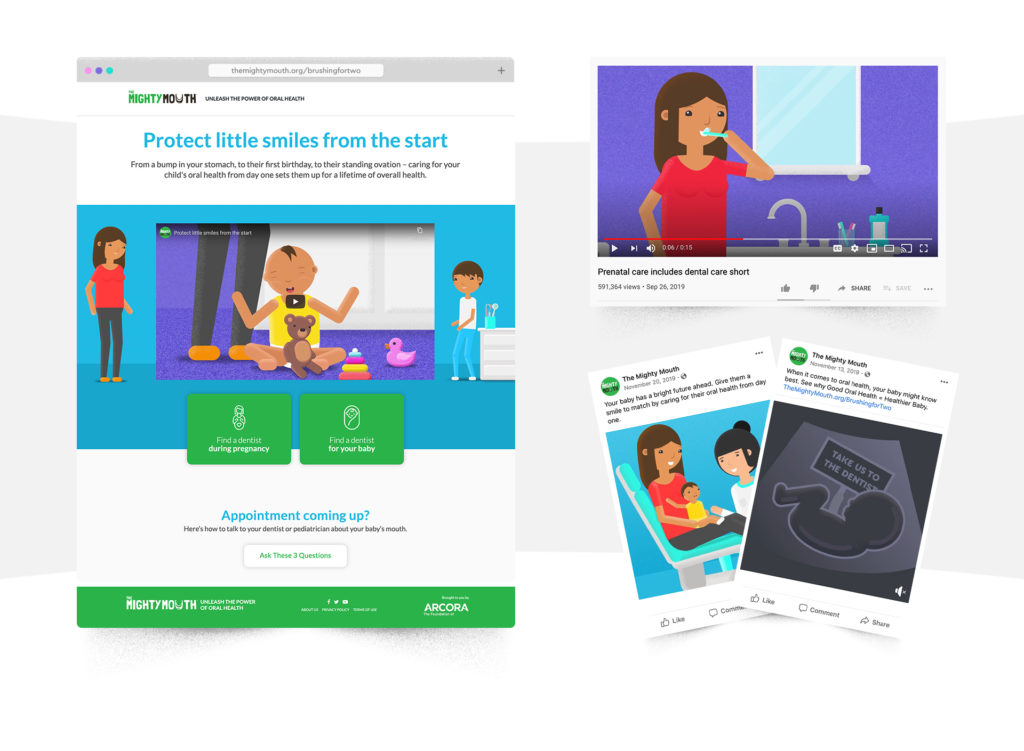 Success in Protecting Tiny Teeth
We developed a microsite to house the full-length videos and push calls to action like finding a nearby dentist who takes the patient's insurance and asking pediatricians and pediatric dentists the right questions. The microsite segmented the target audiences' life stage (e.g., planning, pregnant, or new mother), inviting users to self-select and get relevant content.
The paid media campaign on digital and social media exceeded Facebook benchmark standards and previous years' performance in terms of engagement and creative breakthrough. Brushing for Two was successful at getting eyes on the ads with millions of impressions — an unprecedented level for Mighty Mouth campaigns.