Helping Americans Vote (Wherever They Are)
Over 4 million Americans — active duty military, their families, and overseas citizens — face unique challenges to voting in U.S. elections. For three election cycles, we worked with the U.S. Department of Defense's Federal Voting Assistance Program (FVAP) to ensure they can.
Through years of survey data and formative research with the audiences, we developed a journey map outlining the common obstacles voters must overcome at each step of the absentee voting process — and the factors that motivate those behaviors. We leveraged formative research, including the first-ever representative survey of overseas voters and big data, to target countries with the highest populations of military and overseas citizens — to improve qualified reach and address the unique barriers of each audience.
We moved the brand from positioning voting as an individual responsibility and FVAP as a provider of information to positioning FVAP as a helping resource for individuals who want to vote. The new theme, "Americans can vote. Wherever they are." projects that participation is the norm and is easy, and that FVAP's goal is to ensure people have everything they need to vote.
For three elections, we've mounted yearlong, global marketing campaigns to inform and assist voters. We designed a fully integrated mix of earned media and advertising, social media outreach, partner engagement, and direct marketing to touch voters online, in their homes, in their communities, and through trusted organizations and individuals with carefully timed, repetitive messages about how and when to take each step in the voting process.
Through a push-to-web messaging strategy and focus on digital channels, we designed the campaign to support audiences in fulfilling behavioral goals, such as prompting them to register and request a ballot via FVAP.gov or submit their ballot by a certain date, getting their questions answered on social media, and telling them how to check that their ballot was received and their vote counted.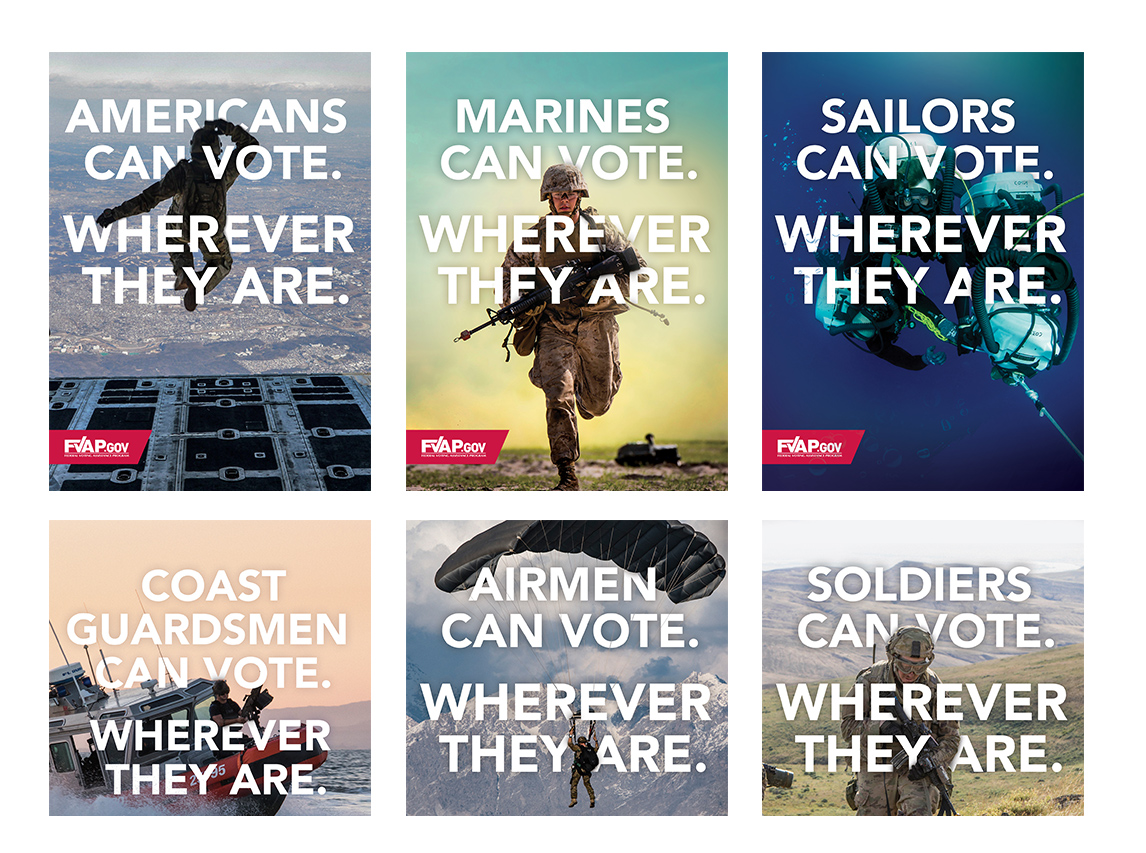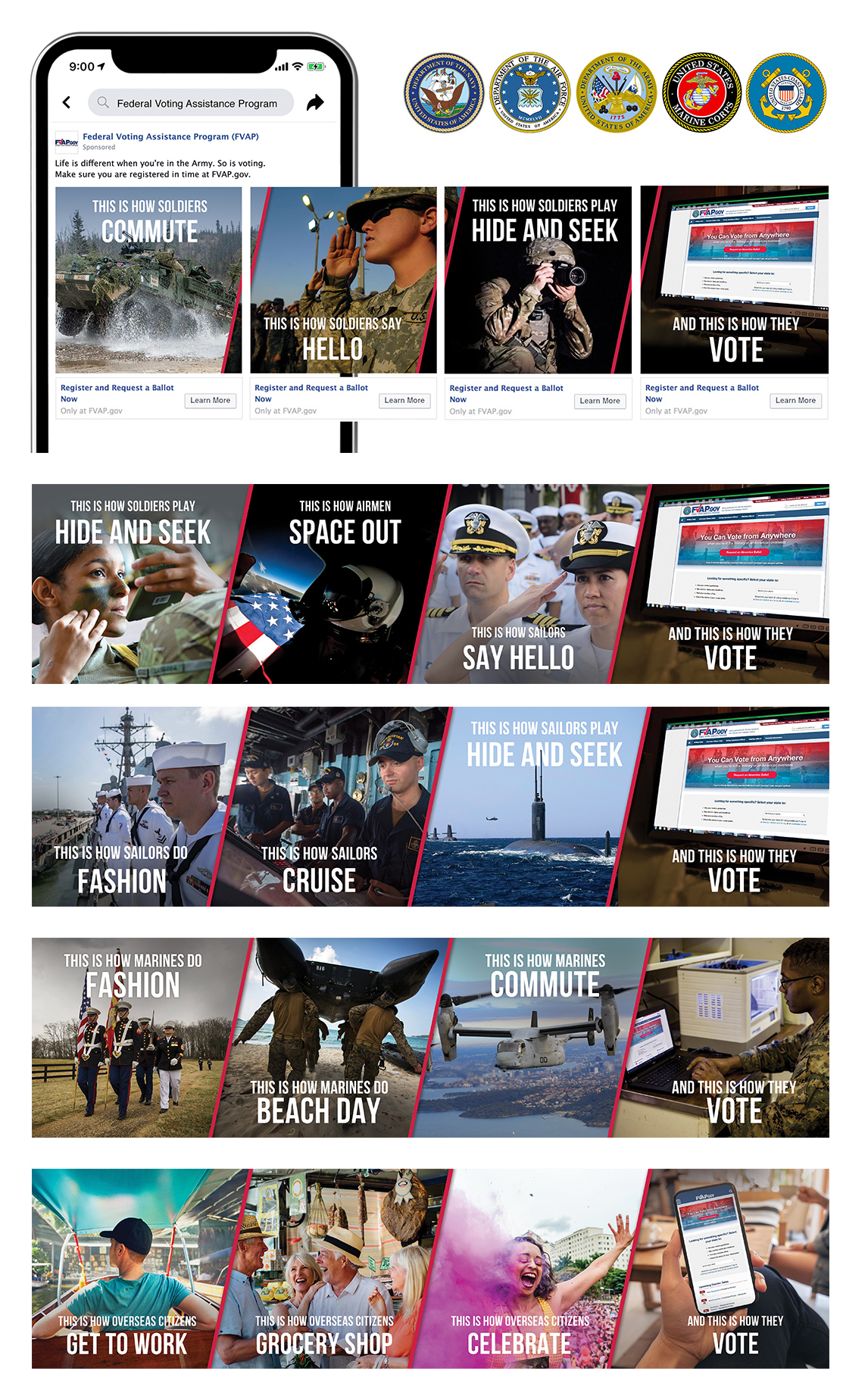 Post-election surveys after 2016 showed that awareness of FVAP increased from 37% in 2014 to 60% in 2016 among service members who needed voting assistance. During the 2016 campaign, 58% of all service members and 67% of military absentee voters remembered seeing or hearing something from FVAP. Military members requested their ballots earlier in 2016 than 2012 after FVAP encouraged them to do so before August 1. As a result, ballots were received earlier too.
After 2018, post-election surveys showed that military members who received assistance from FVAP or Voting Assistance Officers were significantly more likely to submit a ballot than if they did not receive that assistance. Between 2014 and 2018, awareness of FVAP rose from 38 percent to 47 percent among all active duty military, with four out of five military absentee voters aware of the brand.