Driving Sugary Drink Consumption Down in Howard County
Sugary drinks are brilliantly packaged, expertly marketed and scientifically formulated to please us. They also make us sick. Our challenge: Help the Horizon Foundation reverse the unhealthy trend in Maryland's Howard County.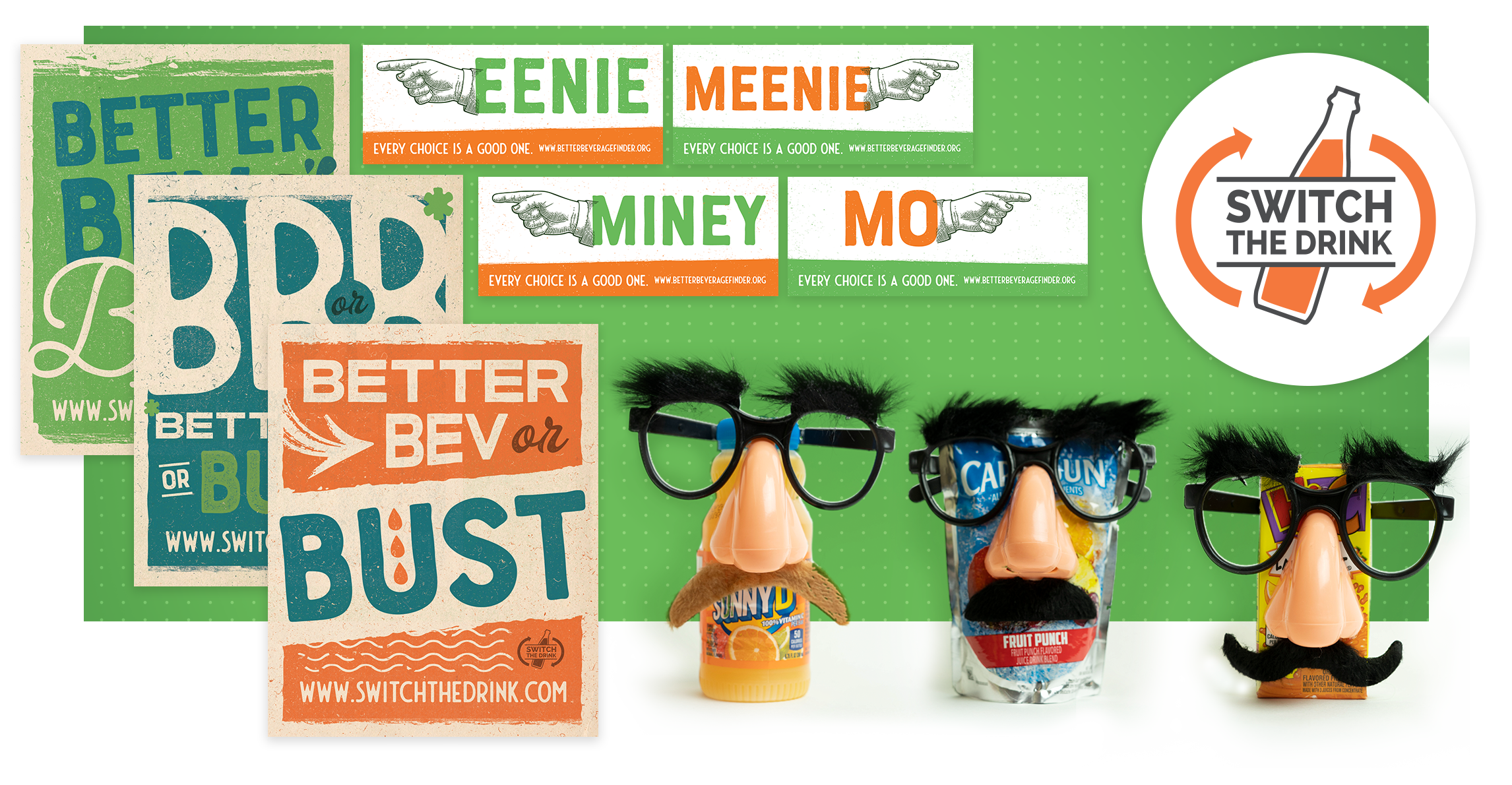 Our research showed mothers already recognized that sugary drinks could be unhealthy. But they also knew something else: Kids love them. More emphasis on what's bad about sugary drinks wouldn't solve that problem, nor would it add a new motivation. Given all the publicity already around poor childhood nutrition, most mothers felt their kids were doing comparatively better than the worst case scenario. Their kids weren't perfect; they were normal. We developed a strategy that helped parents (rather than lectured them) and established a new norm (rather than reinforce existing ones).
We built Better Beverage Finder, a digital platform that lets users shop for healthy beverages, sorting through more than 300 choices by beverage type, sweetener, suitability for children and presence of caffeine. We also launched Switch the Drink, which suggests alternative beverages based on a favorite sugary drink.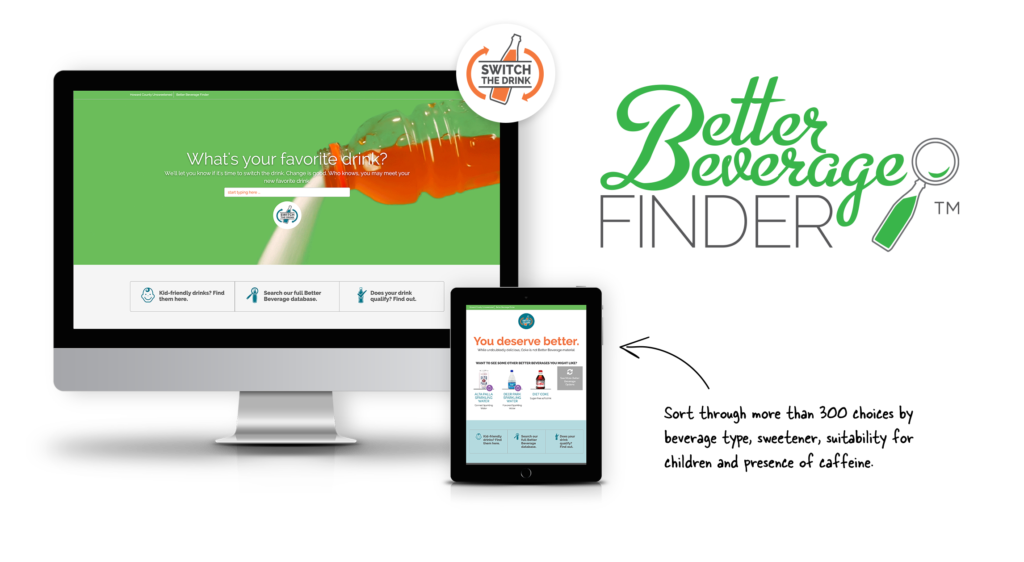 We also supported the Better Choices Coalition that successfully pressed for changes in public spaces, in government policies and on school grounds.
And we worked to undermine the beverage industry's appeal to consumers. Our advertising promoted an emerging norm in which children themselves were rejecting sugary drinks and expecting their parents to do the same. A video parodying a typical Coca-Cola ad was promoted online and received over 76,000 views.
We ran social media ads to counter sugary beverage promotions during sporting events like the World Cup and Super Bowl. We also created a ground game: During the summer months, street teams greeted residents with healthy beverage samples and campaign swag in pools, parks, churches and sports venues.
HoCo Unsweetened has garnered tens of millions of impressions and has been written up in news outlets including The Washington Post, Politico and Huffington Post as an innovative approach to tackling the childhood obesity epidemic.
Three years into the campaign, the Rudd Center for Food Policy & Obesity documented that retail soda sales had dropped by 20% and sales of both 100% juice and fruit-flavored drinks with added sugars dropped by 15%. A peer-reviewed article on the campaign was published in JAMA Internal Medicine.