Find the Fun: Making Outdoor Activity the Easy Choice
In 2011, one in four adults in Pinellas County, Florida were obese; two thirds were either obese or overweight; and nearly 11% suffered from diabetes.
The Pinellas County Health Department wanted to make a dent in those numbers with a media campaign to encourage physical activity and healthy eating. Marketing for Change set out to make "active fun" and healthy eating easy by creating and then promoting web and smartphone apps that helped Pinellas County residents "find the fun" they wanted. Users could search by neighborhood, budget, time of day, how much time they had for a fun activity and the kind of people they wanted to invite. The app returned a list of "actively fun ideas" along with descriptions and even the forecasted weather.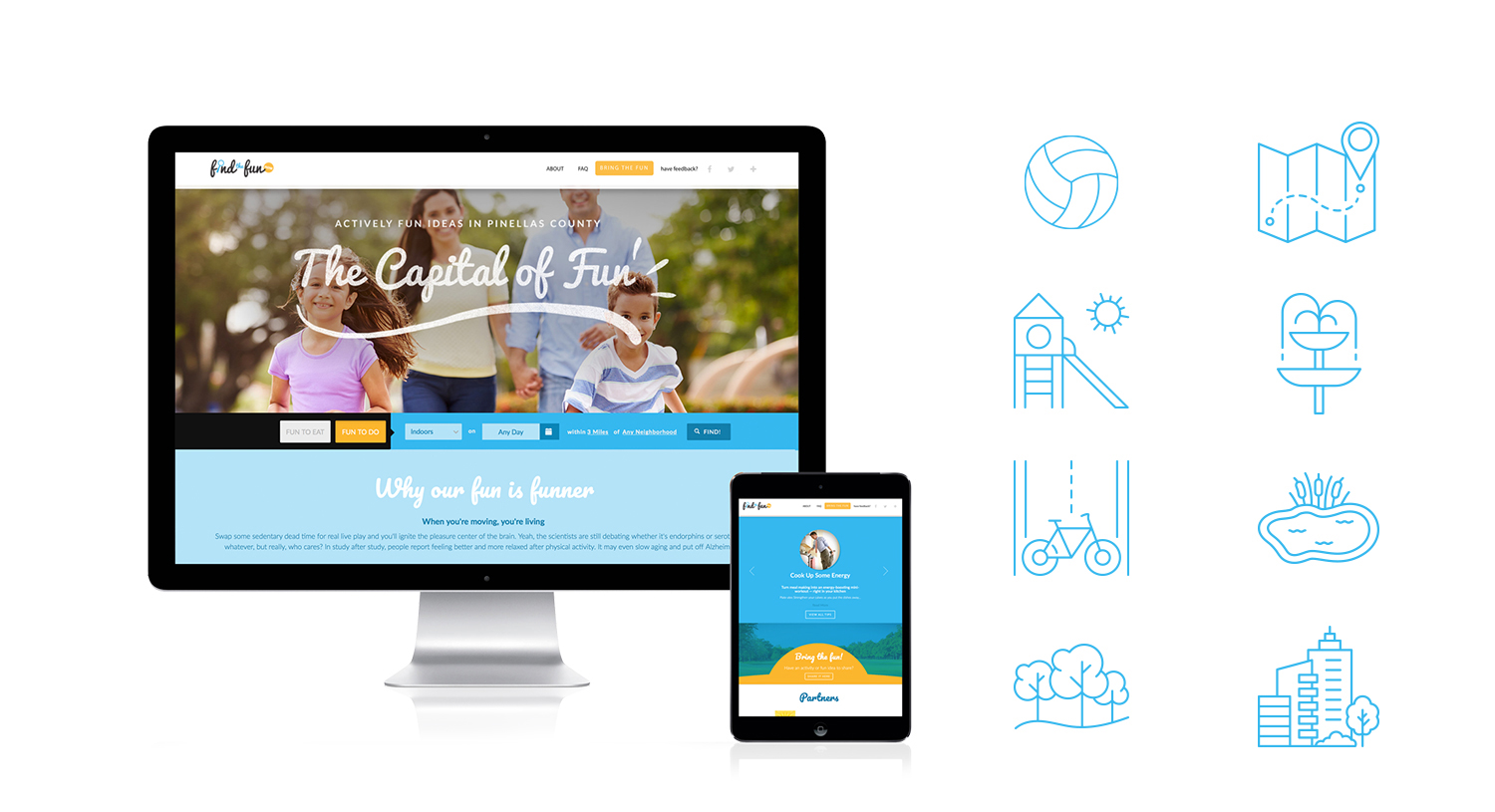 The 10-month media campaign, which included TV, cinema, print, outdoor, radio and online advertising, also branded Pinellas County "the Capital of Fun" and conveyed how active fun is superior to sedentary screen time.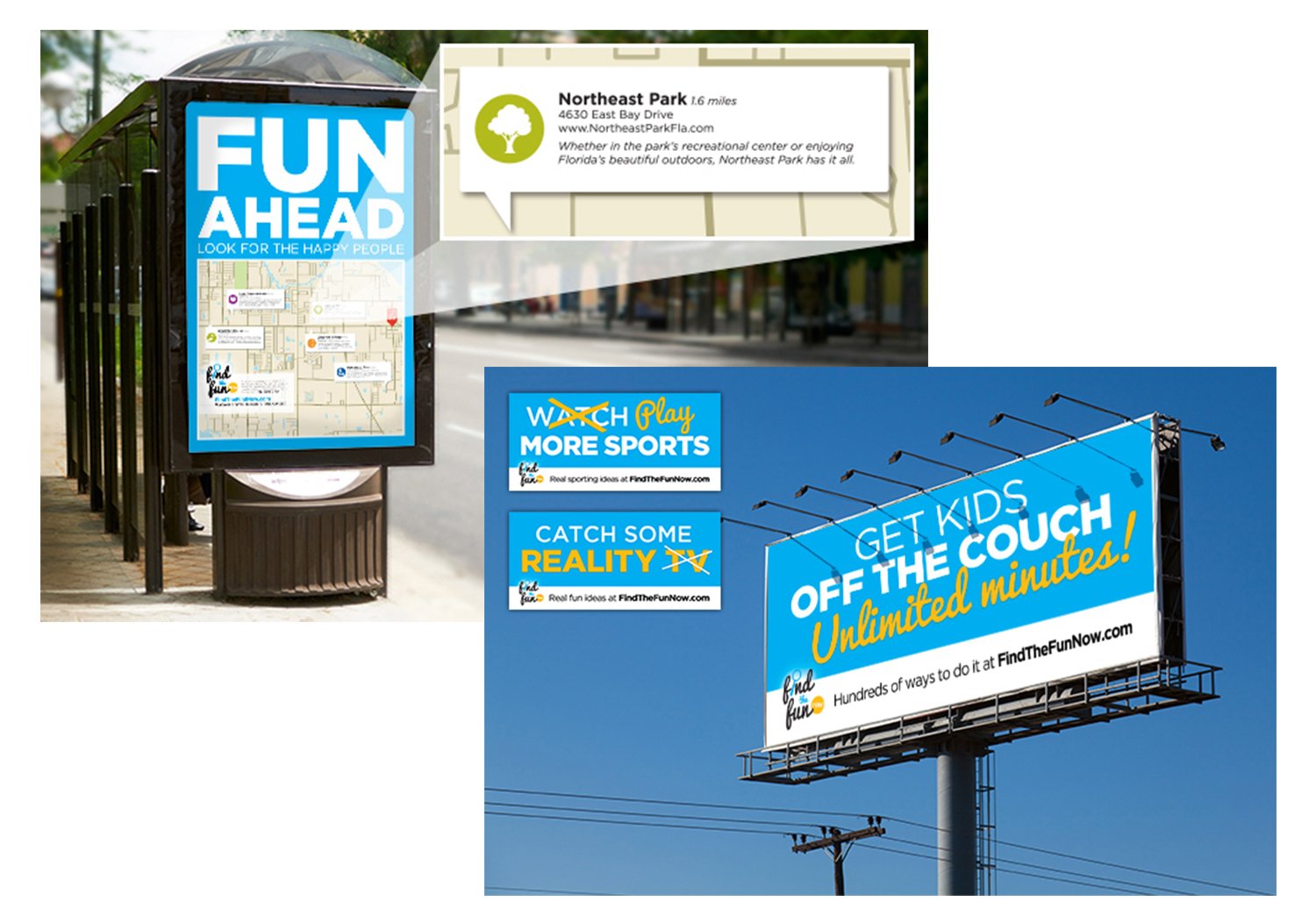 To reach disproportionately affected populations, we created a targeted outdoor strategy in key African-American and Hispanic neighborhoods that included maps at bus shelters highlighting fun, physical activities nearby.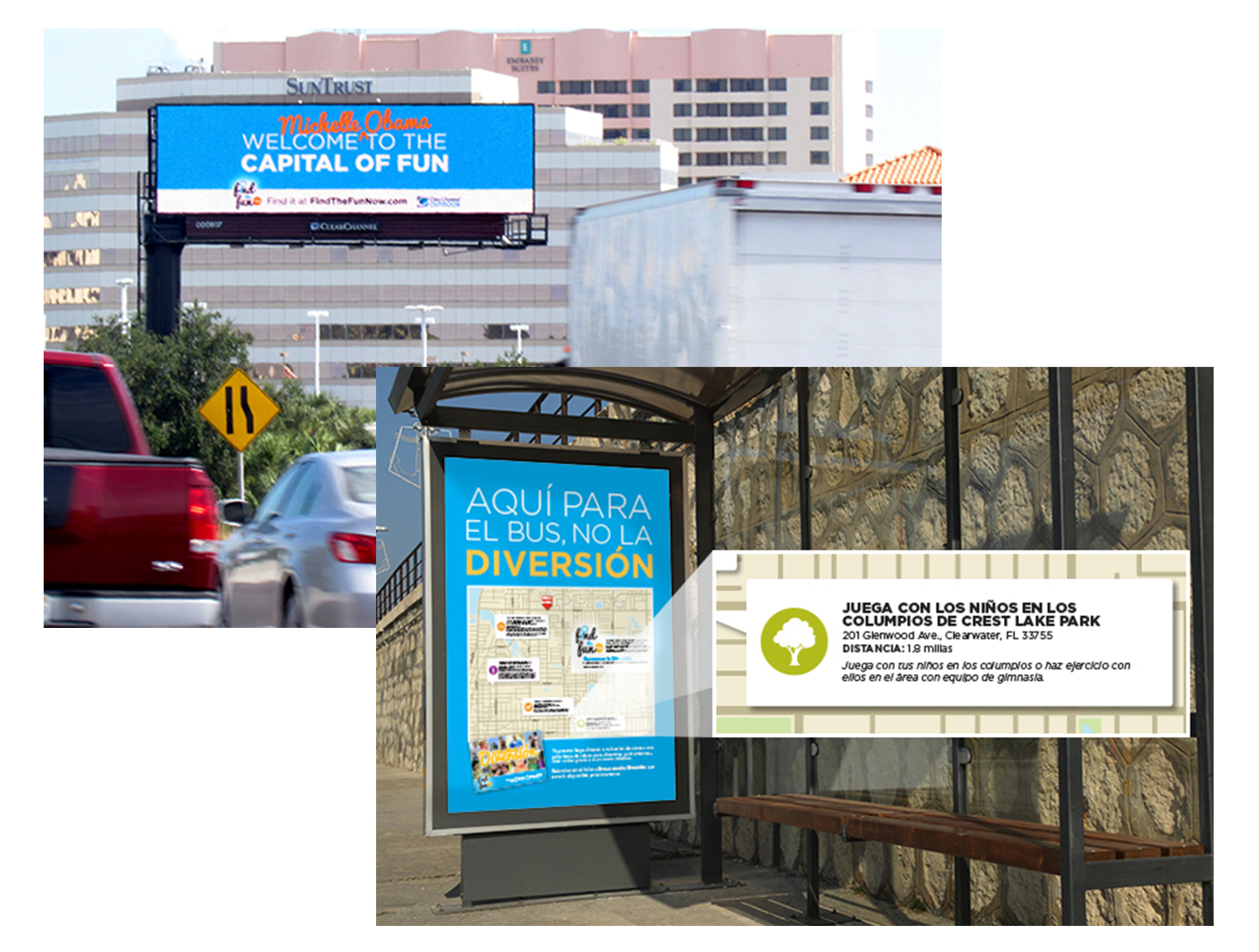 Pinellas County Found the Fun
In the first nine months of the campaign, over 78,000 people — more than one in 10 local adults — used the web tool to plan active fun. More than three-quarters of residents (77%) reported a higher interest in physical activity over the prior year, with strong interest correlated to campaign exposure, a post-campaign survey showed.