Activating Pride of Place to Fight Water Pollution in Florida
Fertilizer runoff is the primary pollutant in Tampa Bay, leading to algae blooms, fish kills and dead zones. It also threatens to roll back decades of water quality improvement. So when Pinellas County banned the sale of fertilizer during the summer rainy season, environmentalists rejoiced. Residents and retailers groaned. Marketing For Change partnered with the Tampa Bay Estuary Program to build a campaign that brought all parties into the fold.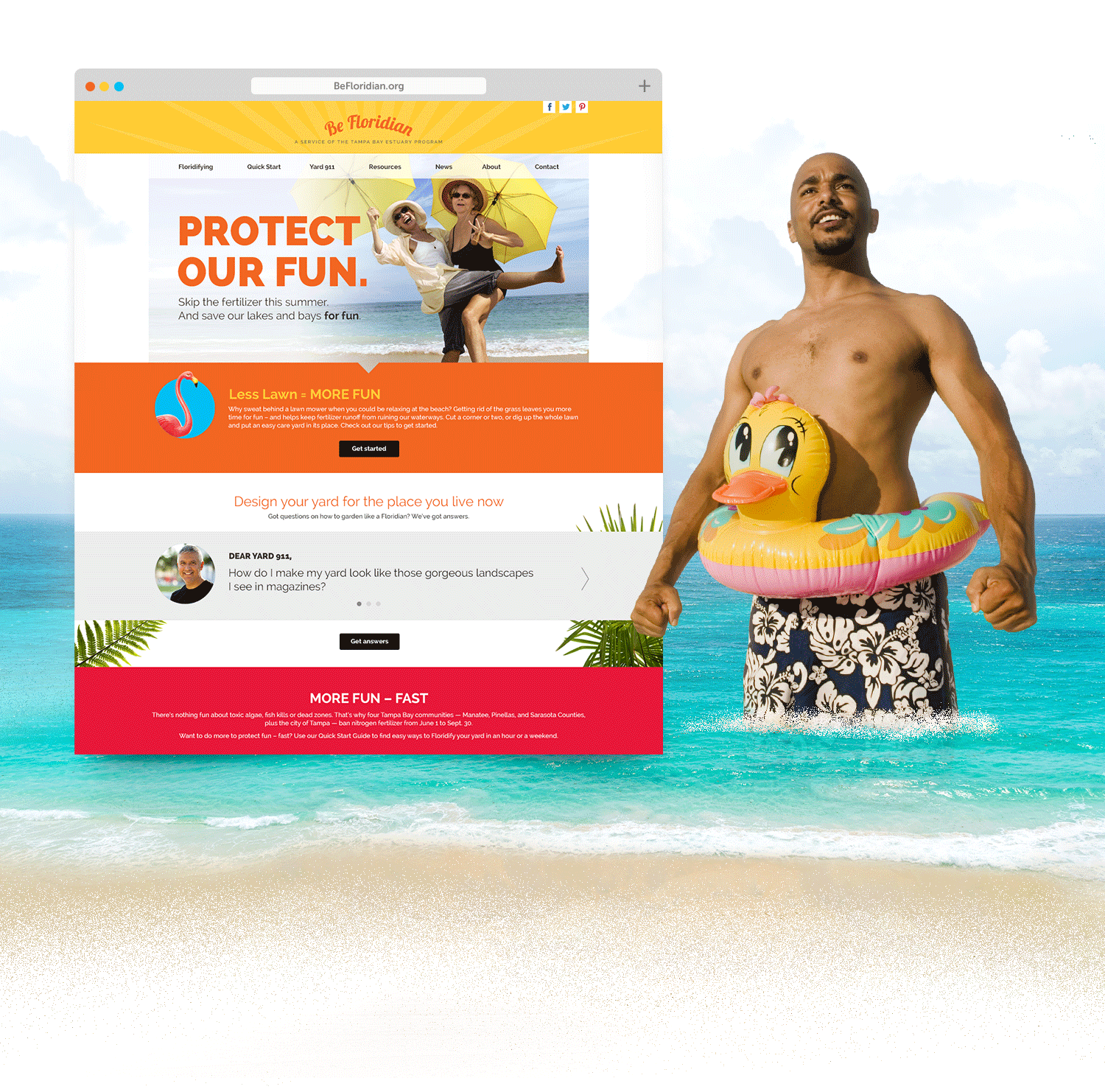 Rather than begging people to consider the greater social good or look at pictures of dead fish, we leveraged residents' pride of place. Tampa Bay, a jewel in Florida's tourism crown, was at risk of major pollution. So we asked local residents to "Be Floridian" and protect the local fun they took pride in.
Behind quirky and wholesome images unique to Florida, we combined print and digital advertising with on-the-ground community action. On the commercial side, we equipped sales associates with "cheat sheets" to explain summer fertilizer bans. To reach consumers directly, we ran search engine marketing ads targeting people looking for more efficient lawn management practices.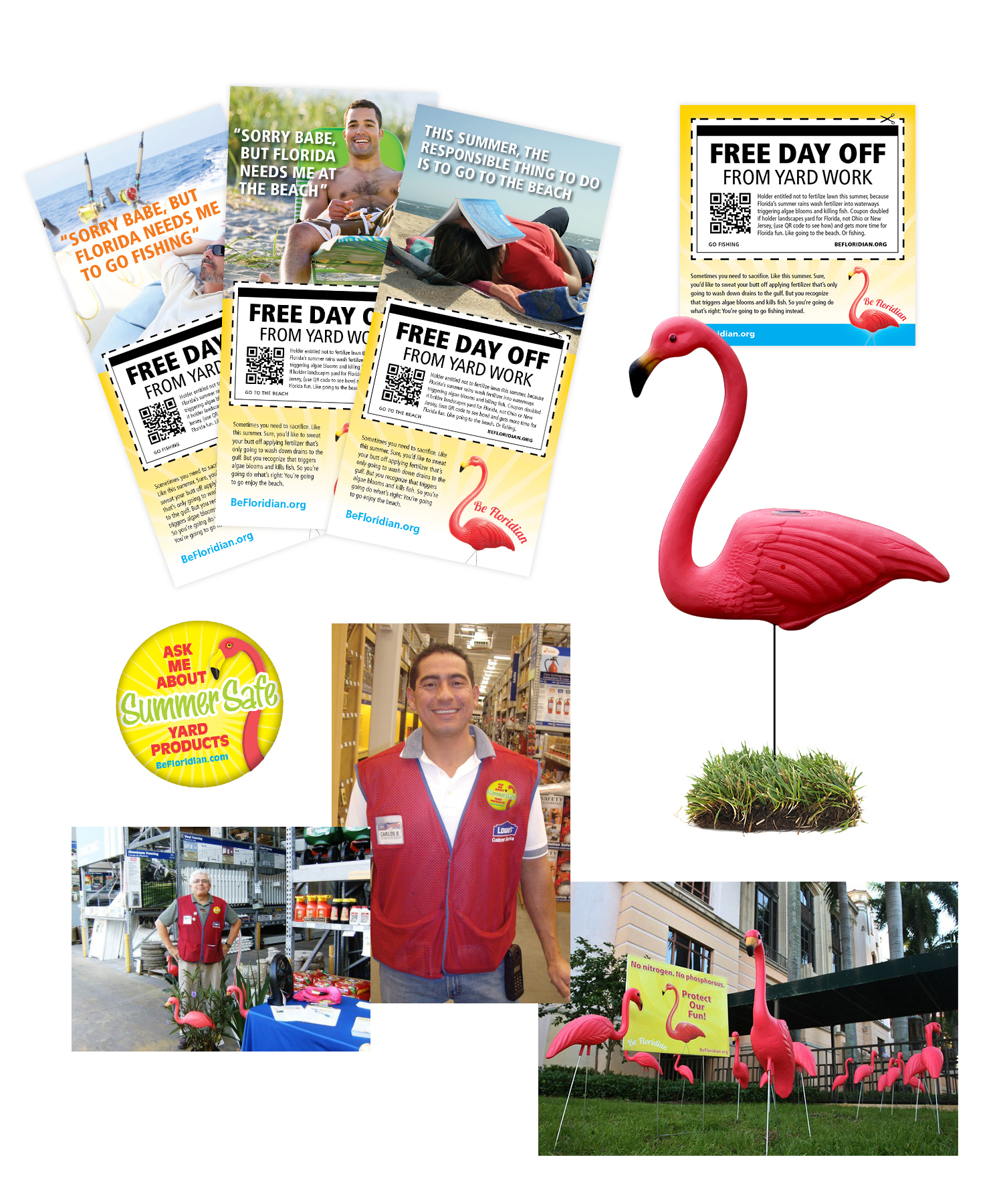 Floridians Protected their Fun
A 2014 study by the University of Central Florida confirmed that our target counties got our message — and were acting on it. Target residents were significantly more likely than similar counterparts in a neighboring county to know that fertilizer should not be applied during the summer, and they were significantly more likely to fertilize with less frequency or not at all. After the expansion of the campaign in 2015, another survey (using a convenience sample) found that 86% of respondents said they would be more likely to plant Florida-friendly vegetation in the coming year; 70% said they were more likely to replace all or part of their lawn with low-maintenance landscaping; and 63% of respondents said they would be less likely to fertilize in the summer based on what they had seen, read or listened to about "Be Floridian" or "Protect our Fun." Most importantly, in that same year, the Environmental Protection Agency reported a rebound in the growth of critical seagrass in Tampa Bay.