Making Healthy Food the Wanted Choice in San Jose Corner Stores
A dearth of grocery stores in San Jose's inner city neighborhoods put healthy food out of reach, especially for residents without cars. The Health Trust, a local foundation, sponsored corner store makeovers, replacing bags of chips and cans of soda with fresh produce and single-serving bottles of milk. Marketing for Change was tasked with creating a multi-lingual marketing campaign to promote the newly available healthy foods.
---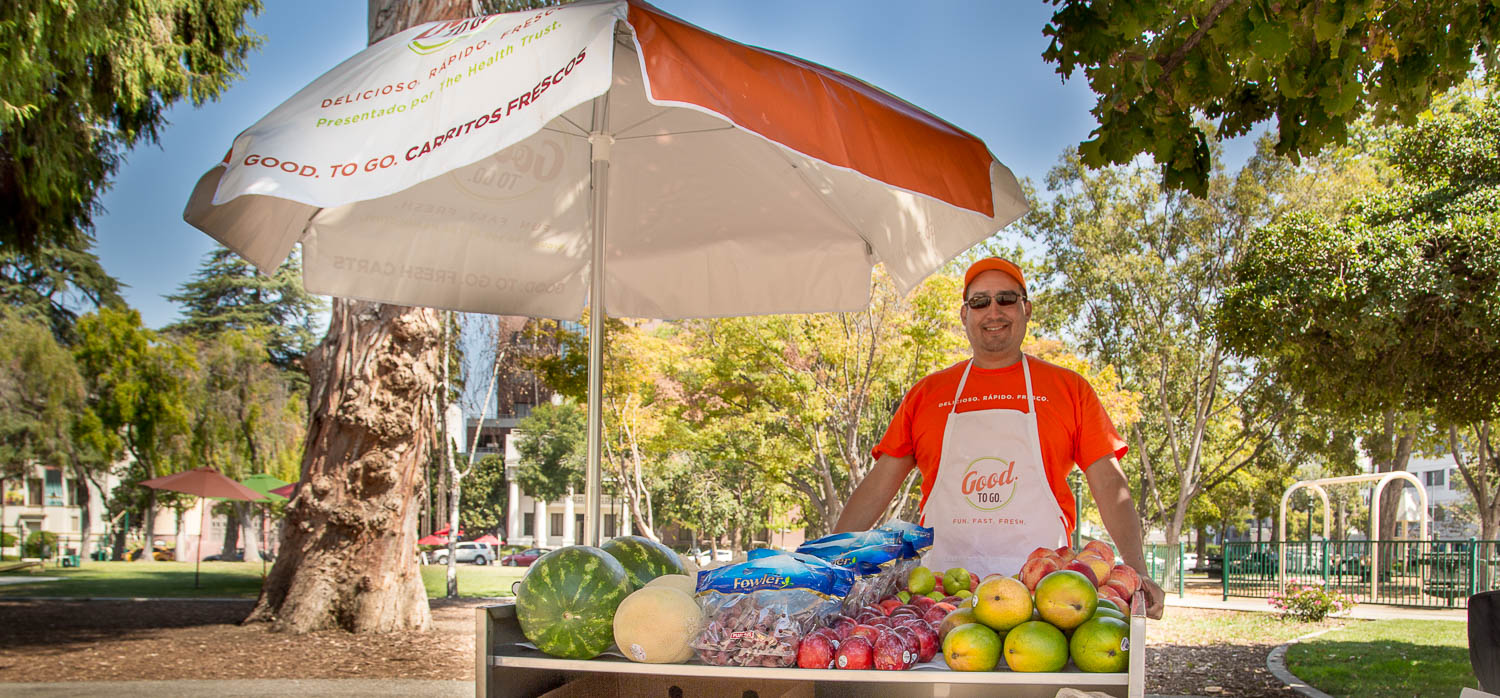 ---
Leaving "Shoulds" at the Door
Our first move was relegating health to the back burner. Our "Good. To Go." campaign (designed in English, Spanish and Vietnamese) focused on three things our research showed residents were already shopping for — taste, convenience and indulgence — and highlighted ways that our foods fill those needs. We tossed out the "shoulds" — you should eat healthier — and instead invited residents to enjoy the fresh and delicious foods they deserved. We created a package of in-store signage for Good. To Go. foods, as well as branded recipe cards and kids' giveaways, and promoted store locations with neighborhood billboards, bus shelter ads, direct mail and door hangers.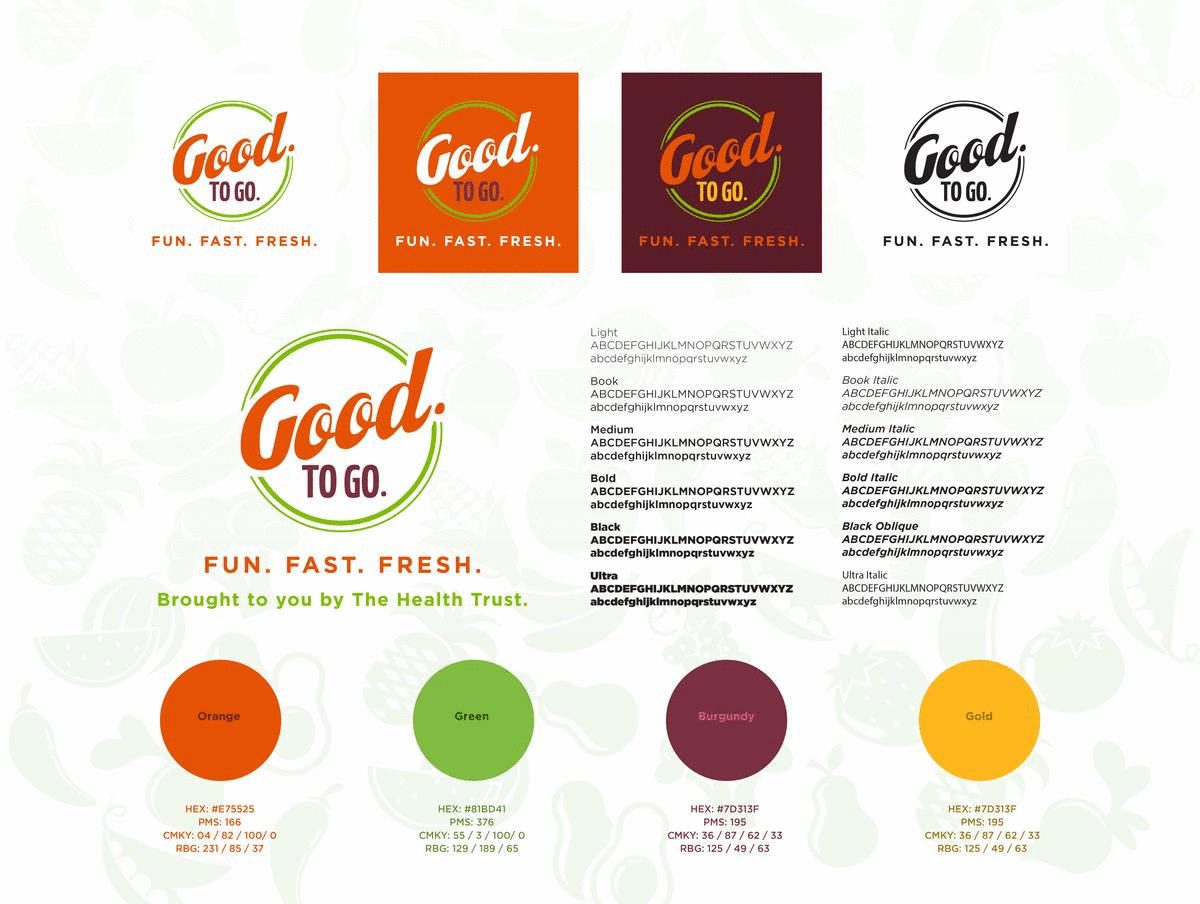 ---
---
---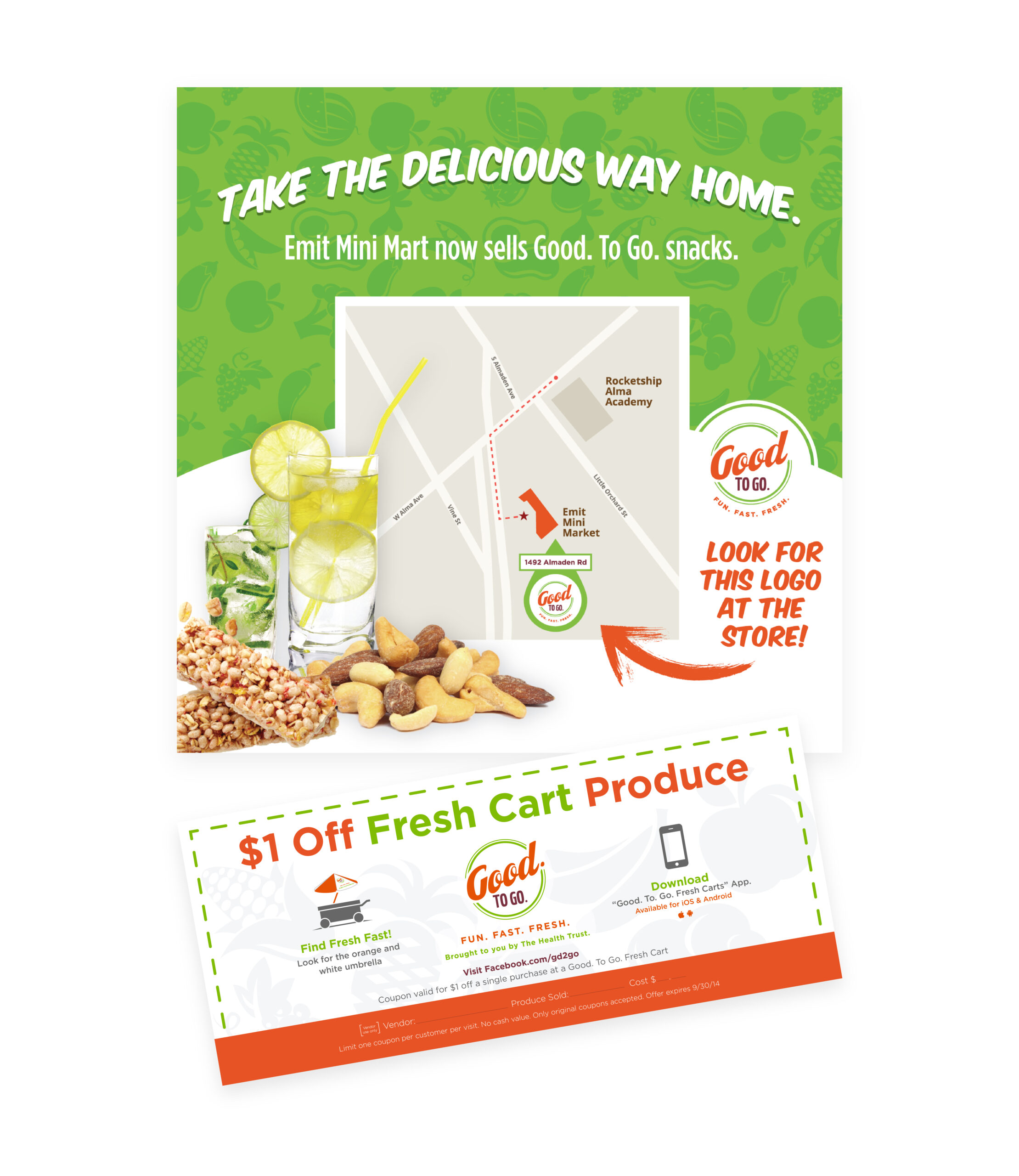 Leading with Community
Campaign collateral incorporated a grassroots approach, focusing heavily on the vendors and corner store owners who would be directly engaging with the audience. Examples included recipe cards featuring each vendor's photograph and favorite recipe; in-store floor decals and shelf ads focused on engaging kids; and Bingo cards in which "winning" meant purchasing three different fresh produce items and getting a
fourth free.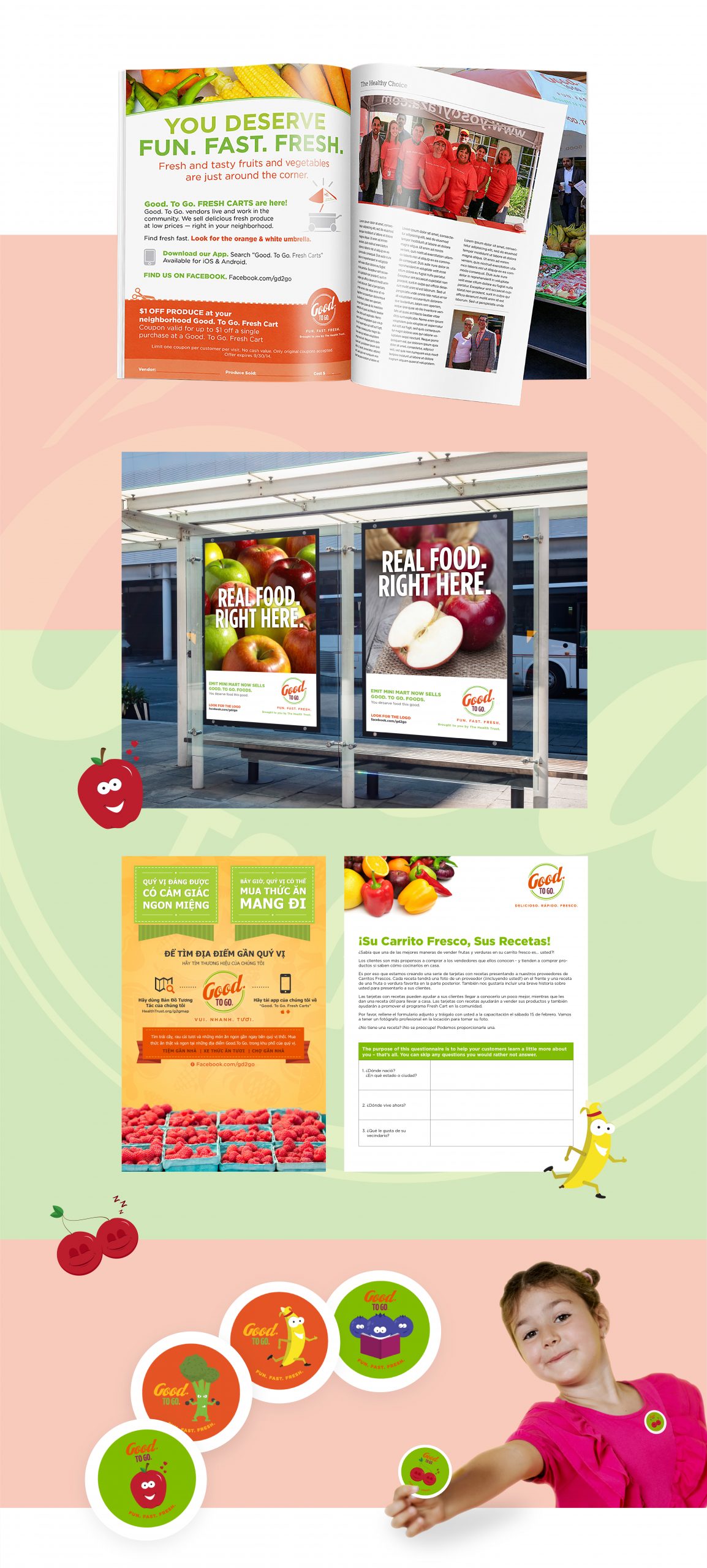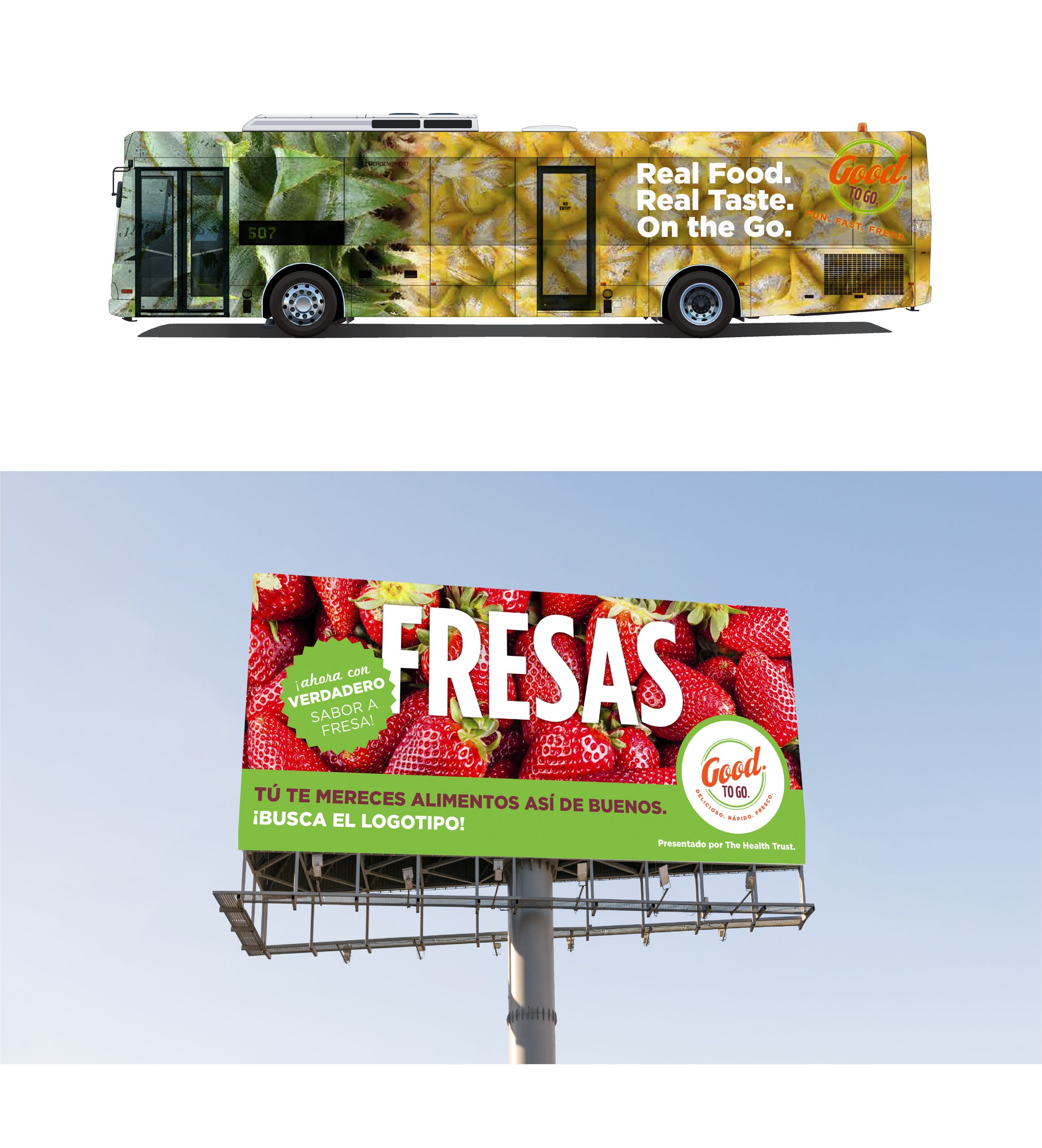 The Healthy Choice Became the Go To Choice
Although cash register receipts could not be tracked, 67% of store owners reported an increase in traffic and high turnover of Good. To Go. items. Marketing for Change onboarded additional stores and partnered with the client to offer the Good. To Go. brand to other organizations interested in corner store makeovers.