Building confidence in COVID-19 vaccines in free clinics across the country
As of early March 2021, only about half of U.S. health care workers polled had been vaccinated for COVID-19. While vaccines had been available for a few months and health workers were given priority access to COVID-19 vaccines, some declined or delayed vaccination. In May 2021, Marketing for Change was hired by Americares, the health-focused relief and development organization, to support its CDC-funded COVID-19 vaccine confidence campaign for both staff and volunteers at free and charitable clinics across the country and in federally qualified health centers in Puerto Rico.
The campaign's goal was two-fold — encourage health workers to become vaccinated and, ultimately, recommend vaccination to their patients.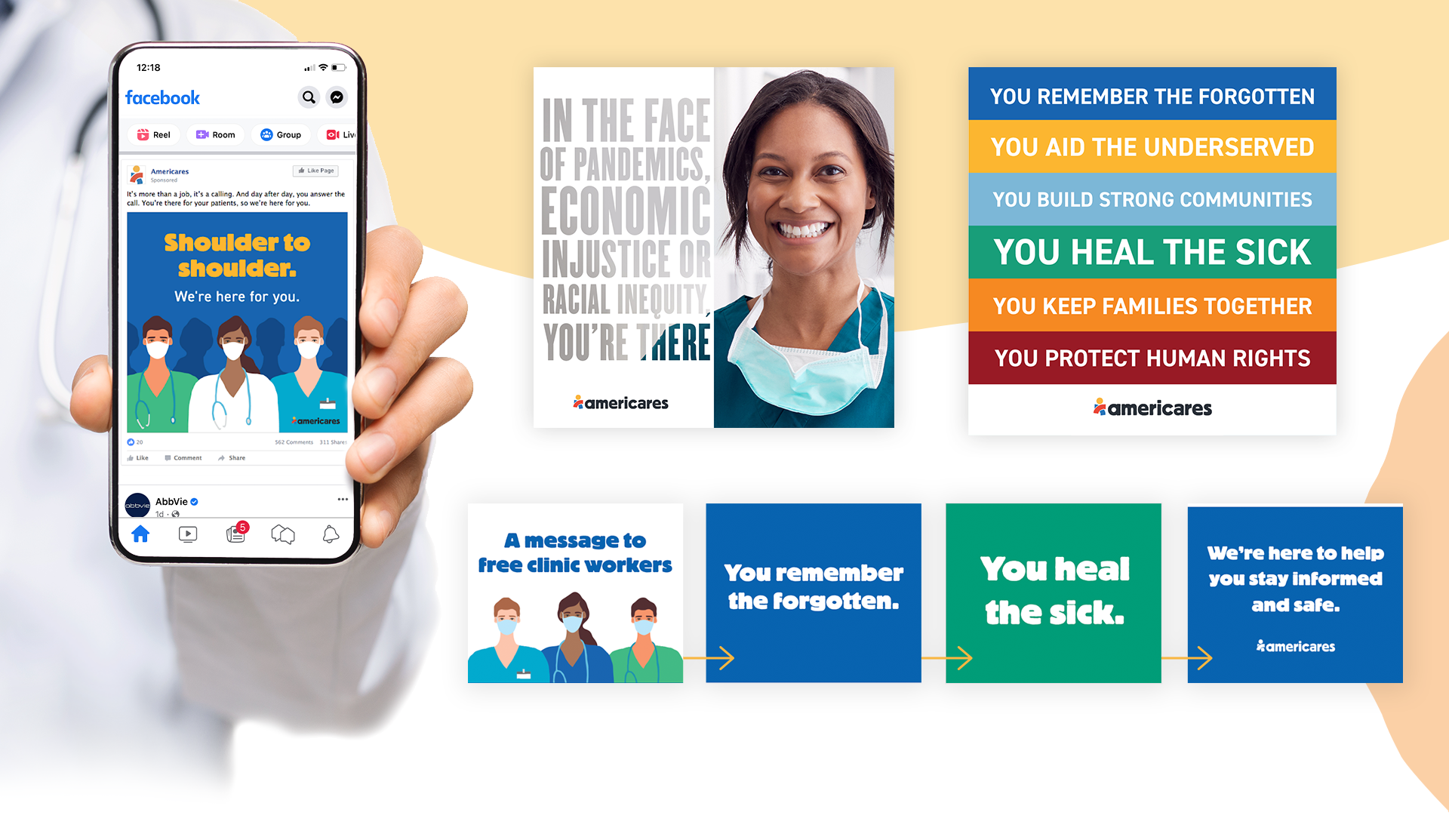 Instead of bombarding already overwhelmed clinic workers with typical messaging about COVID-19 vaccine safety and how "we're all in this together," we built a social campaign around acknowledgment and appreciation using statements like "You remember the forgotten. You aid the underserved. You build strong communities." We backed this up with support from Americares: "We're here for you." The campaign respected clinic workers' concerns about the vaccine and let our audience know it was okay to have questions. These questions were answered in our ads. In addition, we developed videos that featured our target audience — free clinic workers hesitant about the vaccine. These videos gave a voice to people like them and guided viewers through how others ultimately made the decision to get vaccinated. A key theme of the campaign was no judgment — just support. As one of the videos said, "We'll be here for when you are ready."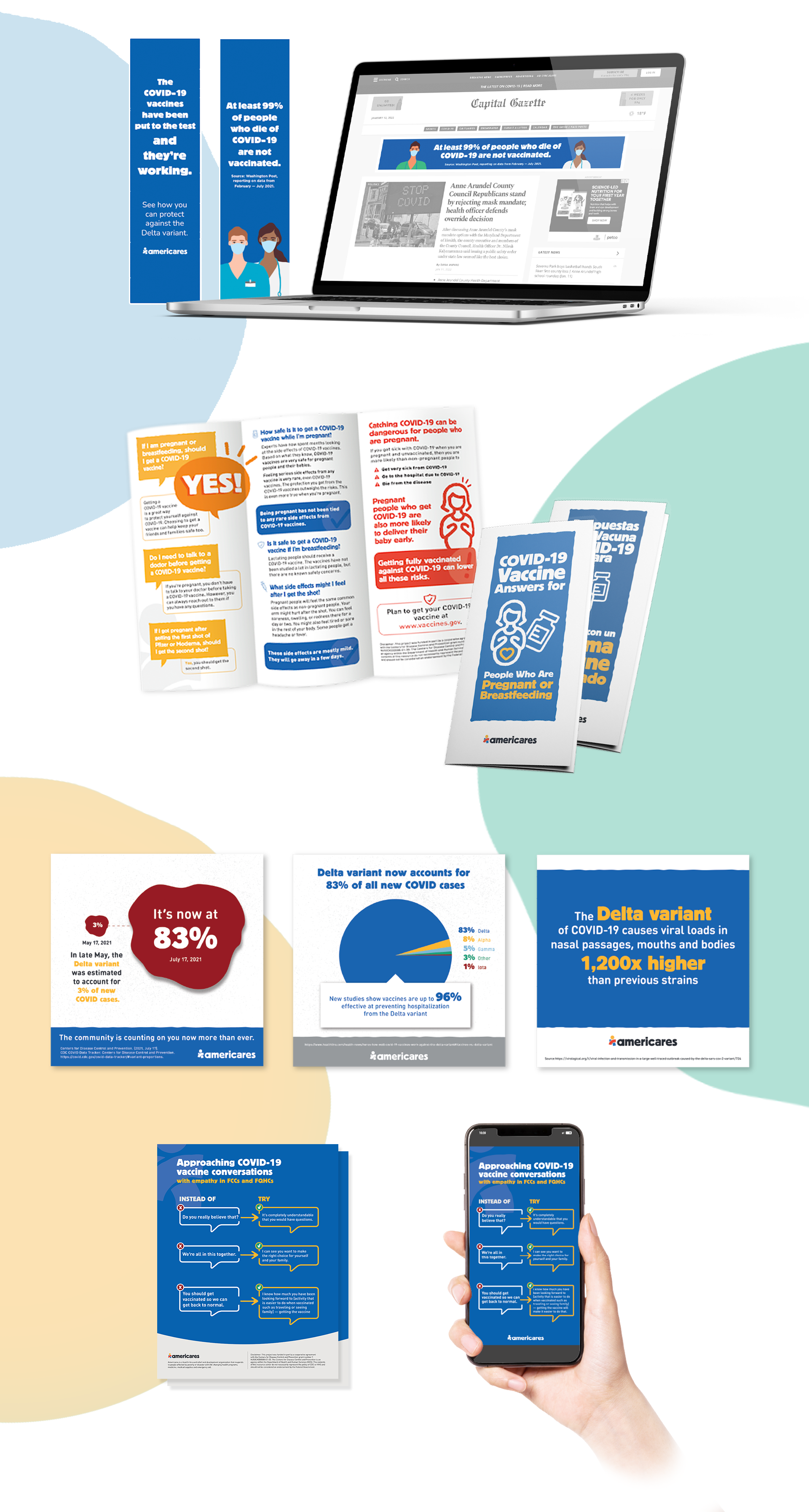 To leverage the power of peer-to-peer support, we recognized the importance of supporting vaccine champions – those at clinics (who were already vaccinated and confident in the vaccine). To help empower these champions to initiate conversations about the COVID-19 vaccine with their unvaccinated colleagues. We developed a series of materials (i.e., infographics, factsheets, conversation guides, and short animations), providing effective strategies to navigate those conversations.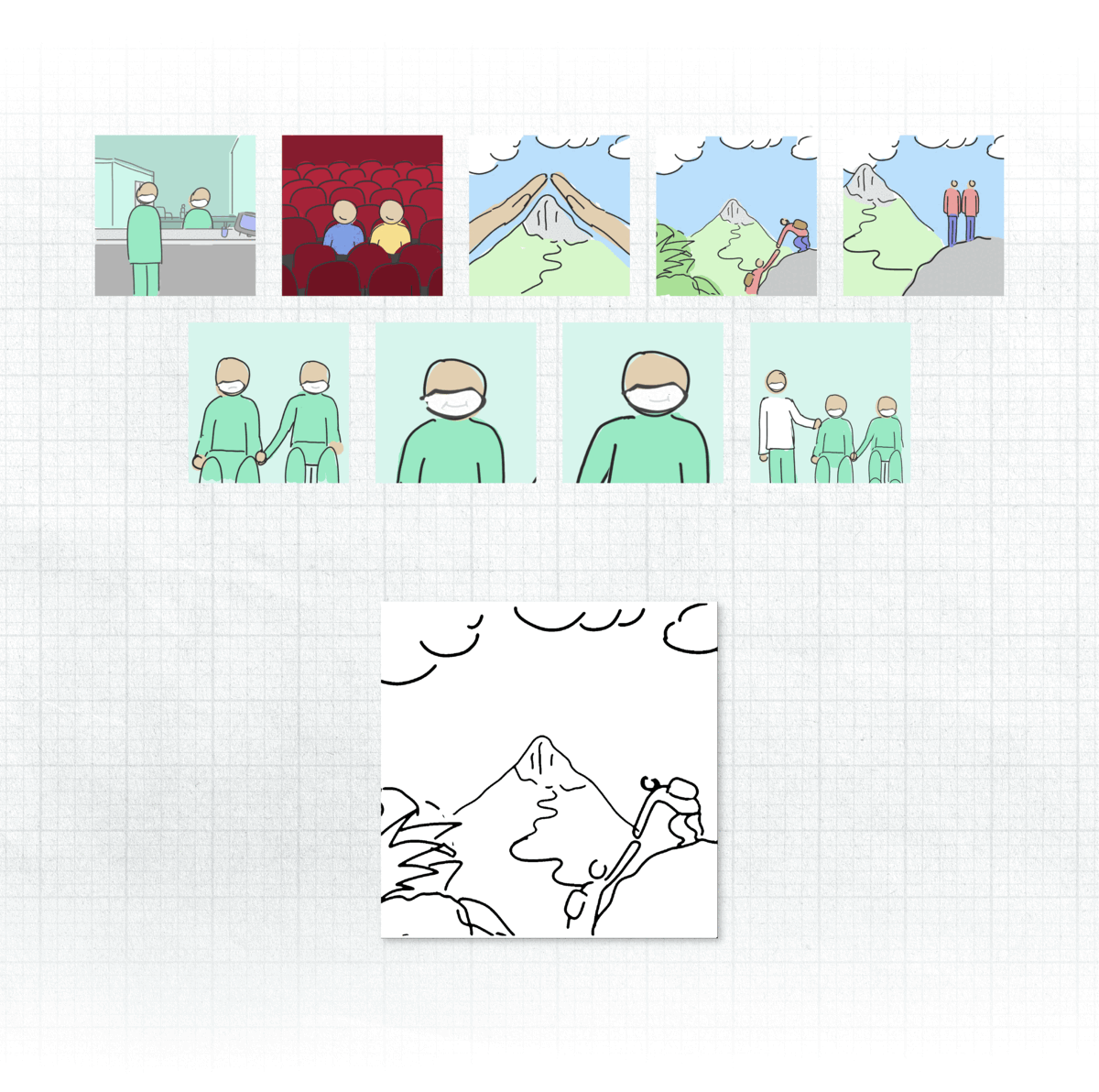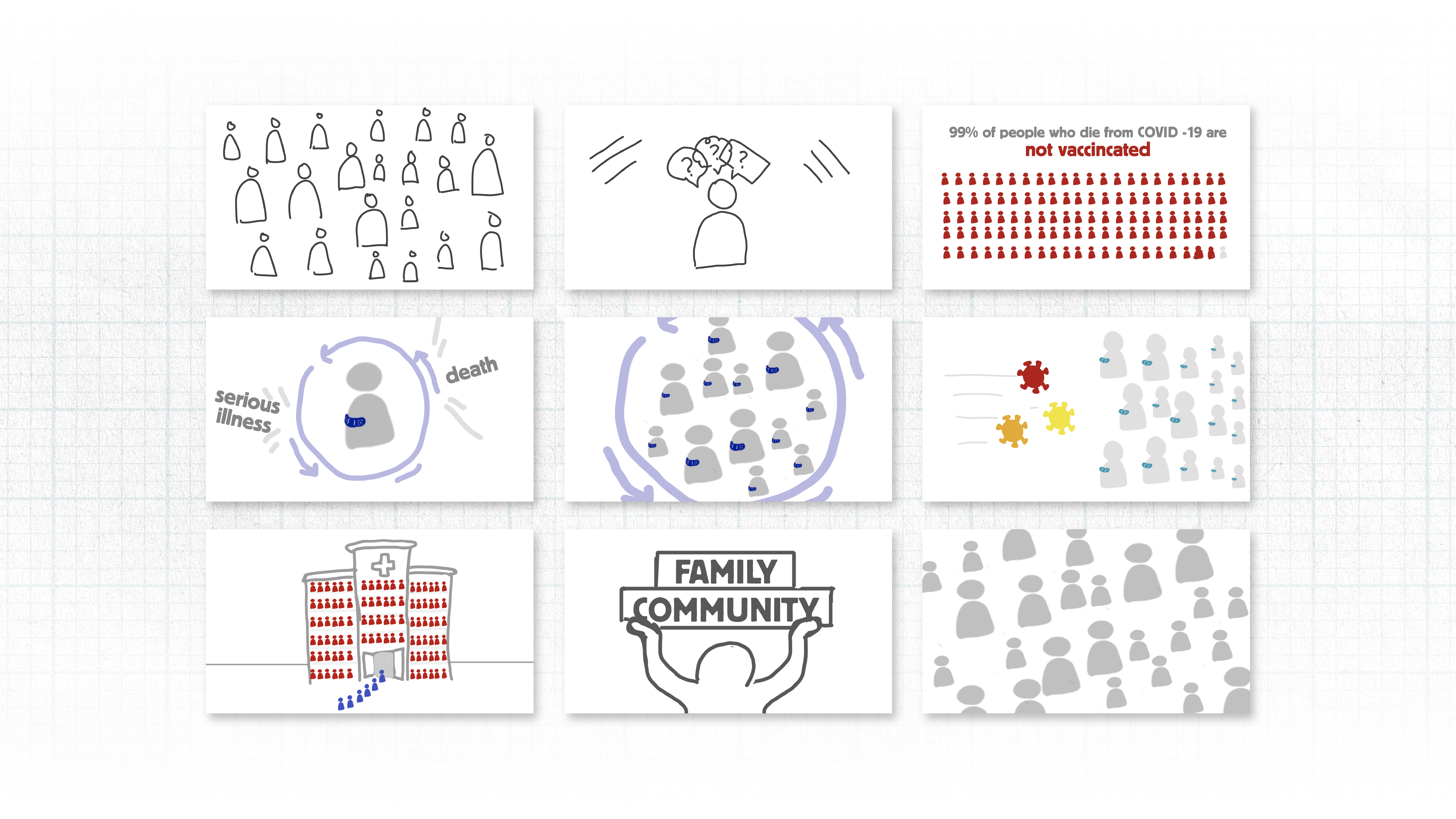 Results
We ran a 14-week media buy using geofencing to accurately and efficiently identify free clinic workers with high levels of vaccine hesitancy living in 15 states and Puerto Rico. Ads received engagement rates well above industry benchmark standards. The campaign reached 750,000 people on programmatic channels and had a 96% audience penetration rate on Facebook and Instagram. The ads received engagement rates well above industry benchmark standards. The campaign materials have received positive feedback from clinics across the U.S., and the campaign itself was featured in a CDC learning session on innovative data-informed outreach.
About Americares
Americares is a health-focused relief and development organization that saves lives and improves health for people affected by poverty or disaster. Each year, Americares reaches 85 countries on average, including the United States, with life-changing health programs, medicine, medical supplies, and emergency aid. Americares is one of the world's leading nonprofit providers of donated medicine and medical supplies. For more information, visit americares.org.