Using Data-Driven Storytelling to Stamp Out Hunger
The COVID-19 pandemic did not create a hunger crisis in the U.S., it revealed one. Share Our Strength knew this well, as they had been working to address childhood hunger for years through their No Kid Hungry campaign.
Marketing for Change was brought on to help the organization with a storytelling challenge: change the hearts and minds of donors, partners, and the general public and spark support of a proven solution: increased funding for food assistance programs.
---
Research-driven Storytelling
Working collaboratively, our research and video teams designed an interview/video diary approach to capture stories from real Americans struggling with hunger. The approach allowed us to document the daily challenges of those facing hunger with relatable, authentic video stories. We showcased stories of those who had, and had not struggled with hunger before the pandemic to show that the system was broken before and if families were one lay-off away from hunger, surely the system is broken still.
---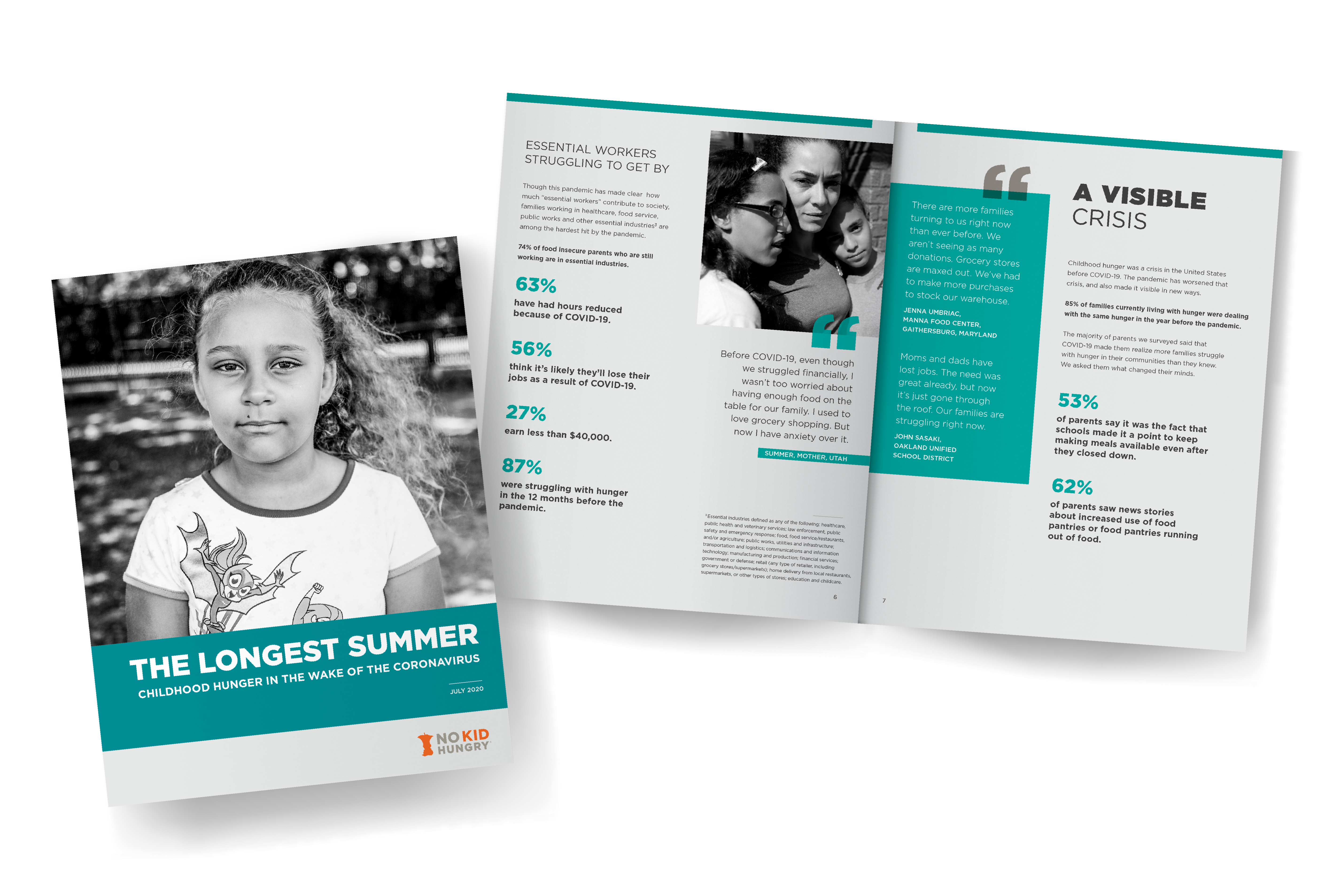 ---
---
Americans Got the Message