Where to Advertise That Isn't Facebook and Instagram
With the Facebook boycott ongoing and meetings on Tuesday with civil rights groups only making matters worse, it begs the question – where should you be advertising that isn't Facebook and Instagram? (Yes, Facebook owns Instagram so if you really want to boycott Facebook that means boycotting Instagram, too.)
For big advertisers, that's an easier question. Big brands can afford more expensive media, such as television, and in many ways they likely did the math and figured out that they are getting better brand exposure by being listed as part of the boycott than by continuing to pay for Facebook advertising.
So, what about all the not-so-big businesses – including nonprofits working to advance the social good? As Forbes noted, "Almost 76 percent of Facebook's advertising revenue comes from small- and medium-sized businesses – the kind that are unlikely to be in a position to spend a month off the platform – according to research from Deutsche Bank." It's true, many smaller companies and nonprofits could be impacted by getting off the medium for a significant amount of time. For now, if you continue to advertise, the pros could outweigh the cons. In fact Color Of Change, one of the organizations behind the boycott, is not stopping Facebook ads for their own organization, saying:
"Color Of Change is not stopping Facebook ads, and we're not asking organizations, especially organizations fighting for racial justice, to stop their ads either. Unfortunately, we have been forced to rely on paid ads because Facebook has gone out of their way to limit our ability to organically reach audiences, even to reach Color Of Change members."
But the fact that small and medium-sized businesses comprise three-fourths of Facebook's advertising income gives bread-and-butter nonprofits power they might consider using. And even if your organization wants to stay out of the fray, there's a business case to be made for finding alternatives to the Facebook monopoly. First, if the Facebook brand continues to be tarnished by the boycott, at some point advertising on the platform could sully your own brand reputation. In fact, some companies are so outraged they are vowing to get off the platform entirely. Second, it's never in a business's best interest to have limited options. Third, in the fast-changing world of social media, it's dangerous to become over-dependent on any one entity when audience preferences can be so capricious.
So where do you advertise that isn't Facebook or Instagram?
First, let's acknowledge some of the many reasons Facebook and Instagram advertising is so appealing.
People are on the platform multiple times a day so there are lots of opportunities for your message to get visibility. And the paid placements feel more like native content than intrusive advertising that consumers have learned to ignore.
You can target like crazy, which means less money is wasted by the wrong people seeing your ads.
Ability to listen and learn. Since people can comment on your ads, you can get inside your audience's heads in ways that you can't on other platforms.
And, arguably the most important, Facebook ads get results. The channel is consistently the highest converting in any social media advertising mix. No wonder we're all on it and having a hard time imaging what we would do without it.
So Facebook is the status quo to beat. But fighting the powers that be is baked into most social change nonprofits' DNA. And there are a lot of options that, even if Facebook emerges from this unscathed, are worth exploring. With the right strategy, you can make your advertising dollars stretch as far or farther without caving to Facebook.
Here are some alternatives to consider:
Influencers: Facebook boycott or not, influencer marketing should be in your repertoire. It's been an emerging practice for years and is now at the point where it's not just the big brands that can afford to use influencers effectively. Influencer marketing can be very targeted if you find the right micro-influencers who your audience is actively following. And, if done right, it does not feel like advertising. You are still getting your messages out on the Facebook/Instagram platform, BUT you aren't actually paying Facebook. The main downside is that influencer strategy can be labor intensive though the payoff might be worth it.
Email and text messaging: For organizations that have highly engaged audiences, email and text messaging should be at the top of your list. A recent study showed that consumers prefer to communicate with businesses via email and text. The biggest challenge here is you need to get buy-in from your audience to sign up with their email or phone number. But once you have that, a solid email and/or text strategy could potentially yield greater results than Facebook.
Programmatic advertising: Programmatic advertising is not a type of ad but rather a buying method that allows you to run a variety of ad formats at once – things like native ads (those click-baity news articles you see at the bottom of a webpage), streaming radio, podcasts, display or banner ads, video and sponsored content. With programmatic buying you can narrowly target a certain audience by hobbies/interests, types of sites they visit often, audience demographics, locations (even geo-targeting audiences who were in a certain area at one point in time) and more. Programmatic ads are also a great strategy for retargeting audiences. In a recent campaign we ran programmatic ads for, 98% of retargeting ads ended in a conversion.
Streaming TV or Connected TV (CTV): More and more audiences are "cutting the cord" of cable or adding streaming services into their viewing options. Because of that these ads, the ones you see when watching Hulu or any other streaming service, are becoming widely popular. The cost per impression can be expensive so they are more of a "premium channel" but, if it makes sense in your strategy and budget, they are great because they are unskippable so the audience has to watch the video in its entirety. And, unlike traditional television advertising, you can target your audiences.
Experiential and event marketing: This is likely one of your best opportunities to not feel like advertising. Virtual webinars and events allow you to connect with your audience in a more personable way (all while staying safe during the pandemic). When there's not a pandemic, hosting in-person events can accomplish the same. You can host events where the audience plays games, uses an app or product in real time, or even bring in Virtual Reality headsets to make an experience come to life for them. A great way to supplement in-person events is with geo-targeted programmatic advertising. This retargets folks who were at the event with a digital advertisement, making them more likely to click through the ad since they're now familiar with you and your organization.
YouTube: Yes, this has a tendency to feel more like advertising than Facebook does and, yes, YouTube was boycotted in 2017 for not too dissimilar reasons. But as a result of that boycott, YouTube changed its policies and invested heavily in tools to give advertisers more control. YouTube is the most popular online platform in America — with 73% of U.S. adults using it. YouTube likes to say it reaches more 18- to 34-year-olds than any TV network. Because Google owns YouTube, the robust targeting offered by Google Ads is available for YouTube advertising.
LinkedIn: Historically, LinkedIn has been one of the more expensive channels to advertise and solidly centered on the B2B market. But as the user base grows and engagement increases, prices have gone down. LinkedIn is giving Facebook a run for its money in terms of targeting options.
Good old SEM: Search engine marketing (on Google, let's be honest) consistently performs as the highest converting channel in most media buys. We call it the low-hanging fruit — it may not give you the quantities you need, but it's a guaranteed closer for those already seeking what you're offering.
Other social media: Pinterest, Twitter, Snapchat and TikTok all have their place. You can divide your spend per platform based on your audiences and action. For example, TikTok is a great platform to reach Gen Z audiences. Be sure that whichever social media platform you choose to advertise in, your content feels native to that platform. This can make your content feel more authentic and user-generated, and less like an ad, which we know performs better with younger audiences since it's building the trust needed to get them interested in your product or behavior.
And, of course, there are also sign spinners, flash mobs and those planes that fly banners at the beach 🙂
No matter where you are advertising, remember that paid media is a means to an end. Exposure to an ad is meant to catch the attention of your audience and drive them into action. So take a step back, think about where you have opportunities to engage with your target audience and then creatively leverage those opportunities to move your audience to action.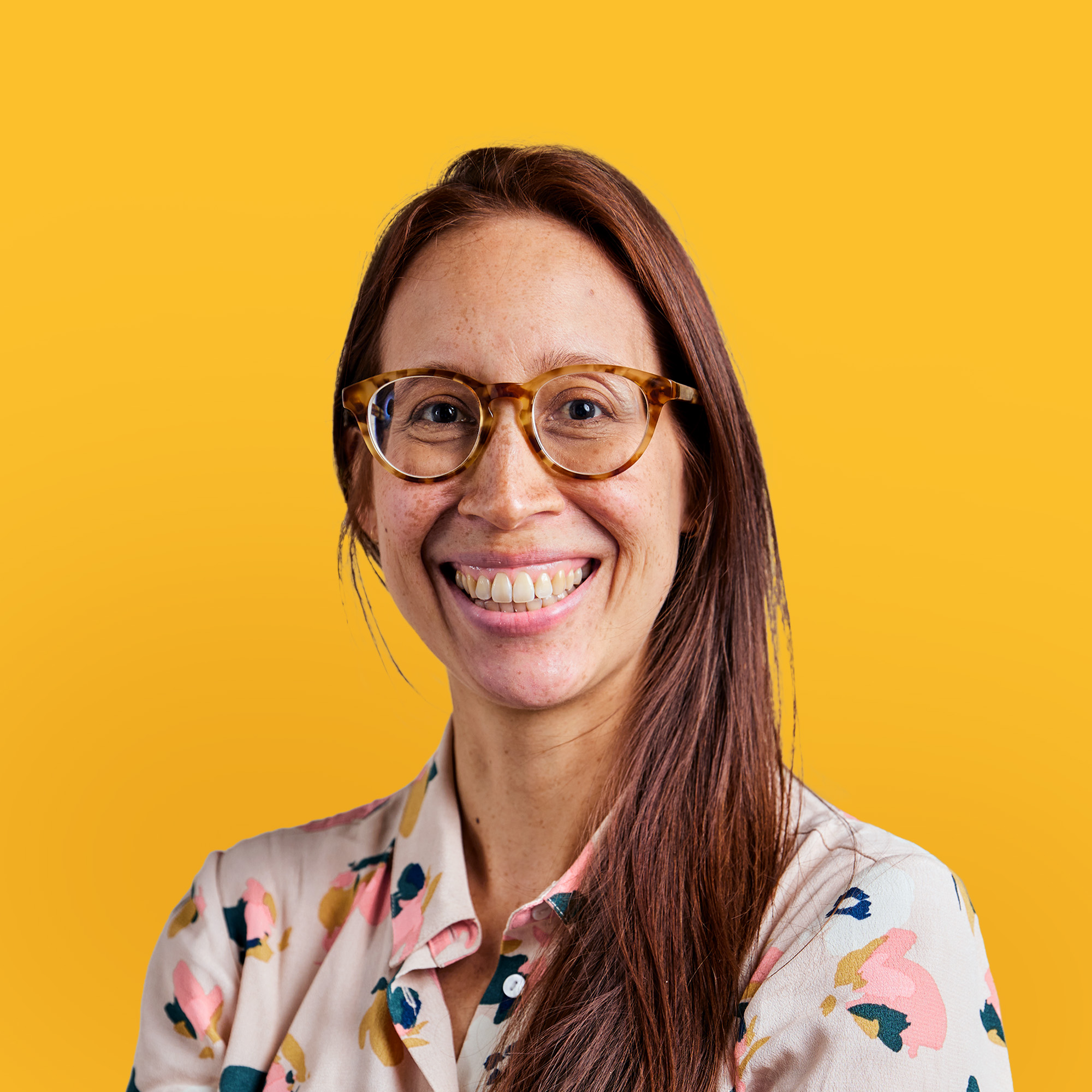 Karen Ong Barone is Principal + Executive Creative Director at Marketing for Change.