Engaging Soon-to-be Parents through Social Media Trends
Soon-to-be parents are some of the most distracted (and highly sought-after) audiences. When the Arcora Foundation came to us to break through the busyness and encourage prenatal dental visits, we flipped the typical expert-driven, top-down script on its head and met Millennial moms where they are: checking for life updates from friends and family on their social media.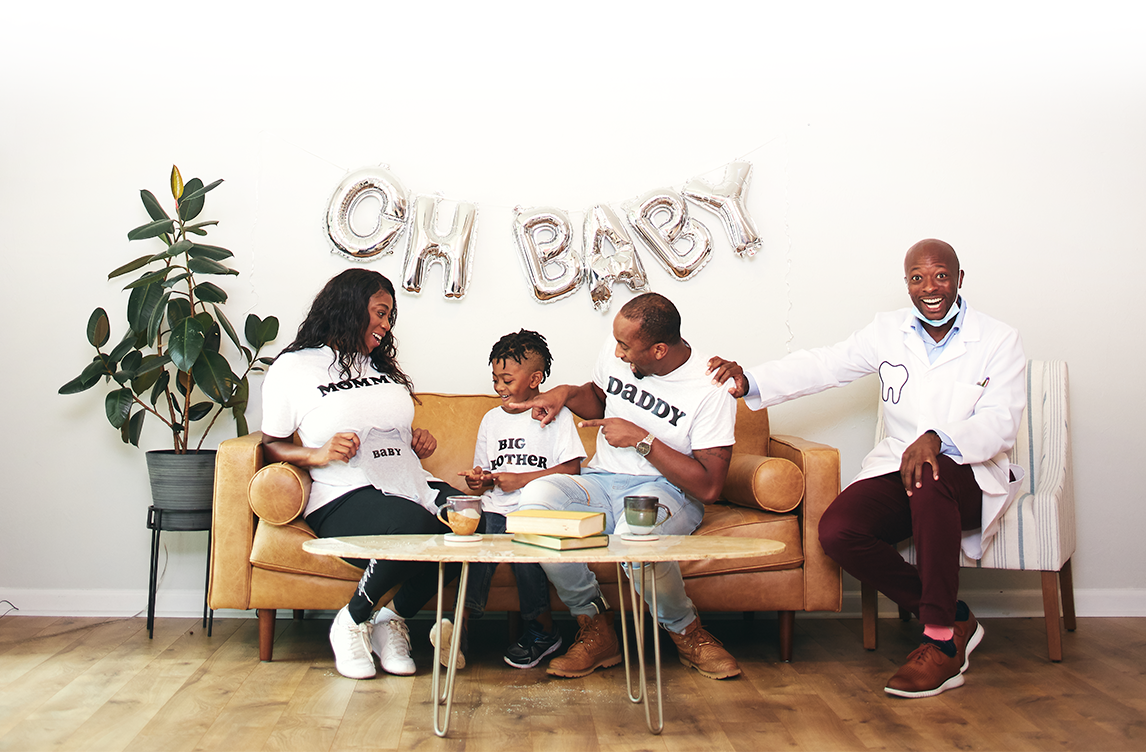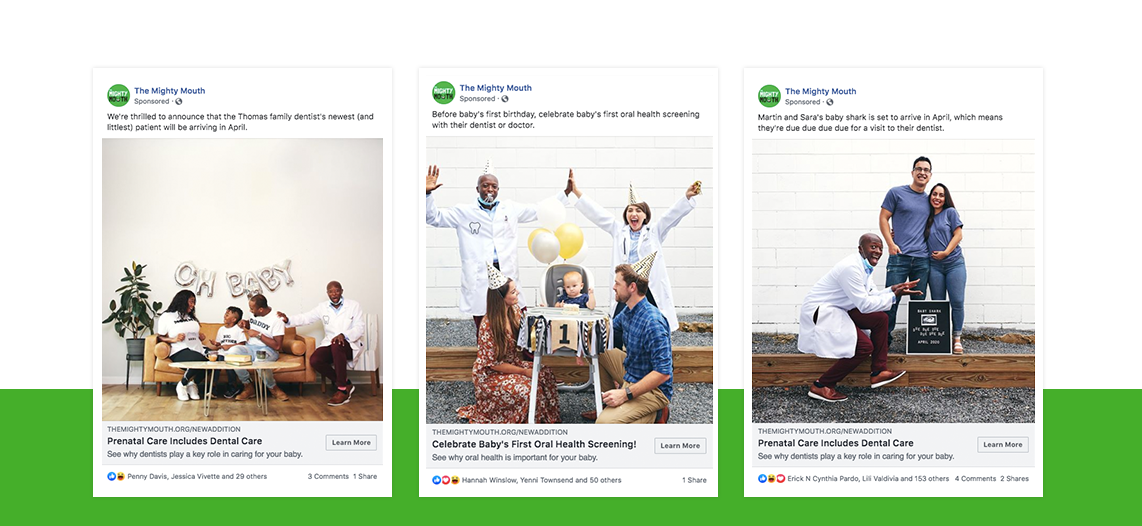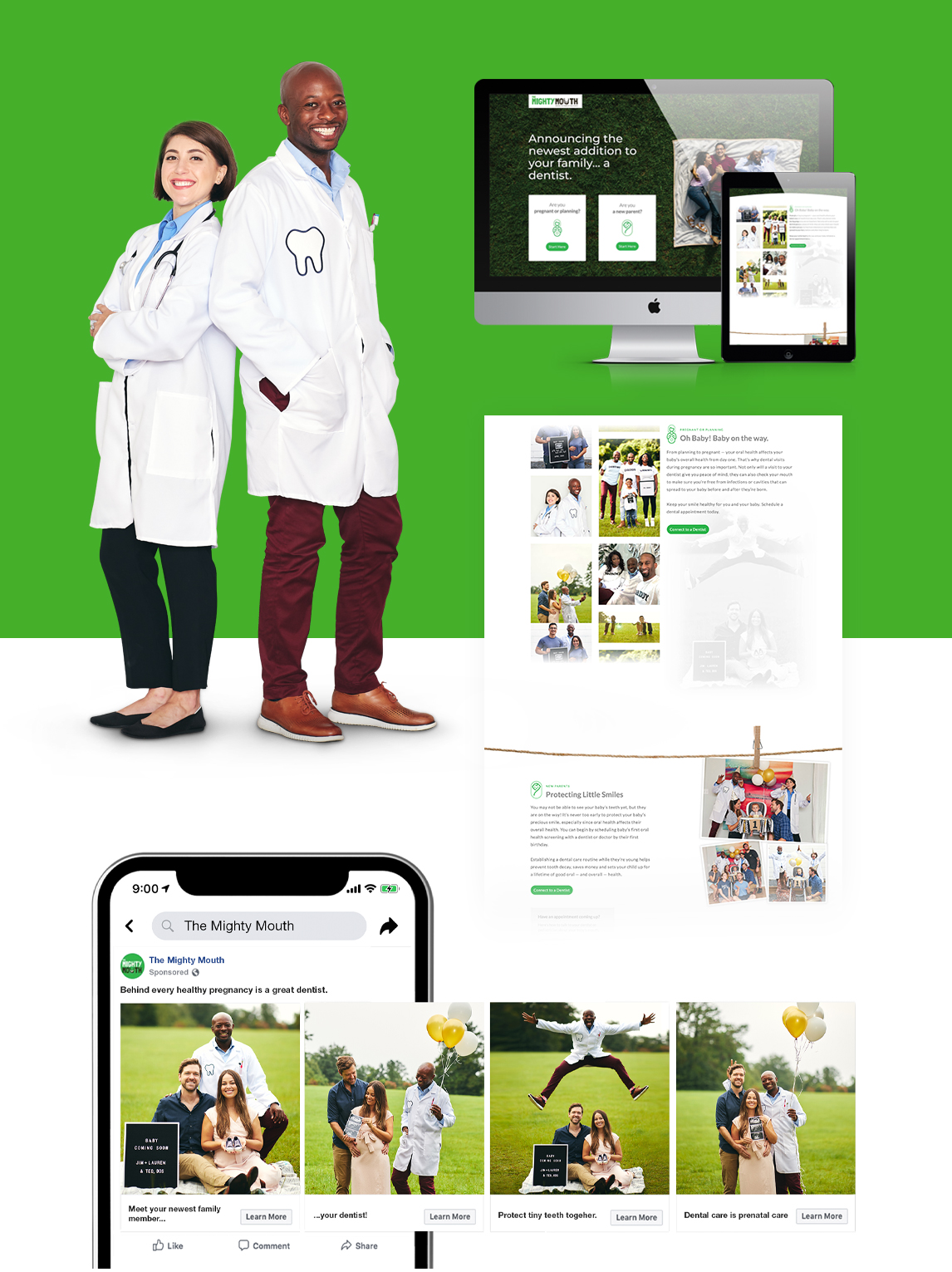 By taking a culturally relevant phenomenon like pregnancy announcements on Facebook and Instagram and giving it the unexpected addition of a dentist, the ads became native enough to fit in with surrounding content, but surprising enough to stop a scroll. Through a paid media campaign (on social, of course!), the ads reached 90% of the target audience and achieved engagement rates well above industry benchmarks.